Let all of us who see the seriousness of our contemporary situation,
and also the extraordinary possibilities of a new order
join together to do all we can
with all we are and have
to transform the crisis and the world.
– Andrew Harvey –
Join us on a virtual journey around the world and meet some ordinary, extraordinary people who are answering the calls of our times in a variety of ways. Spend some time, get to know them. Be inspired. Give them your support in whatever way you can. Come back often to ground yourself and be nurtured, knowing that you are not alone in your efforts to be the change you want to see in the world. To quote Howard Zinn: "We don't have to wait for some grand utopian future. The future is an infinite succession of presents, and to live now as we think human beings should live, in defiance of all that is bad around us, is itself a marvelous victory."
Do you know someone you would like to see here? Please contact me and tell me about them.
---
Claire Dunn – Nature's Apprentice
When we apprentice ourselves to nature, to the wilds both inside and outside of us, we can awaken into our full potential, our senses alive, our visions and passions on fire. Now is the time. For as we Rewild ourselves, so too do we Rewild the planet.
Claire offers a wide variety of wilderness skills and immersions, camps and quests, evocative writings – including her book "My Year Without Matches" – and so much more.
Based in Australia.
Jewels Wingfield – Earthheart

There is an invitation being offered to us at this time to both learn from a past where we lived cooperatively with nature and work together to create a future that can heal the damage we have already done to ourselves and to our Earth. We do this through the awakening of humanity and our love for all on which we rely to thrive.
This site is so lush you just have to go there. Read about her gorgeous sanctuary where she offers a variety of courses and gatherings. Watch her videos that are peppered throughout the site – they're full of depth and wisdom. The photography is breathtaking. I could go on….
Based in the Forest of Dean in the UK.
Kerry Brady – The Ecology of Awakening

While many of us are conscious of the need to move beyond the habits and patterns of our collective trance and sense of separation, it is one thing to know this intellectually and another to realize it in the very fabric of our being. The journey is not always comfortable as we often become disoriented in the 'space between' where our old way of being in the world is no longer viable, yet the new way has not yet emerged. The journey is a process….
These cutting edge programs are designed to re-story our Selves "into the vibrant web where we can compose with Nature, inwardly and outwardly, and discover the way our unique expression fits into the deep needs of our time."
Based in California, USA
Kathleen Dean Moore – Riverwalking

Kathleen is a writer, moral philosopher, and environmental thought-leader, devoted to an unrelenting defense of the future against those who would pillage and wreck the planet. Even as seas rise against the shores, another great tide is beginning to rise — a tide of commitment to justice and human rights, a swelling affirmation of moral responsibility to the future and to Earth's fullness of life.
Check out her excellent books, writings, projects and "A Call To Life: Variations on a Theme of Extinction" – a performance in collaboration with concert pianist Rachelle McCabe.
Based in Oregon, USA
Trebbe Johnson – Radical Joy For Hard Times

We are a global network of people who believe that making beauty is an act of resistance to the prevailing domination of the Earth. We are willing to carry in our hearts the burden of these enormous wounds to the Earth and are dedicated to bringing meaning, beauty, and value to places that have been damaged by human or natural acts. Rad Joy educates, supports, and connects communities around the world to create Earth Exchanges, experiential gatherings in which we visit wounded places, get to know them as they are now, share our stories of what they mean to us, and make a simple, spontaneous work of art there.
Earth Exchanges happen once a year and people are encouraged to create and share ceremonies in their own communities. Also see Trebbe's personal web site where she offers writings, events and more.
Based in Thompson, PA, USA
Clare Dubois – TreeSisters

TreeSisters is a global network of women who donate monthly to fund the restoration of our tropical forests as a collective expression of planetary care. Our unique feminine approach is based on the understanding that we need to reconnect to the natural world through the nature of our own bodies, so we can remember our sacred roles as restorers and protectors of Life.
The TreeSisters community has pledged, so far, to plant over 2,000,000 trees a year in tropics around the world. There are so many juicy ways to join this community, raise your consciousness and get involved. Jump in and savor this site. Truly inspiring.
Based in the UK
Carolyn Baker

Carolyn is a true revolutionary providing a safe place to have dangerous conversations about uncertain futures. Her mission is to create islands of sanity in a sea of global chaos. This mission necessitates the development of a variety of emotional tools alongside commitment to spiritual transformation.
Courageous and cutting-edge writings (hers and others), videos, podcasts, events and more.
Based in Colorado, USA
Deb Ozarko

My mission is to inspire a movement of cultural revolutionaries who celebrate their birthright: simplicity, passion, kindness, creativity, authentic expression, and a purpose-driven life outside of the stifling confines of today's dysfunctional, distracted … and less face it, insane cultural mindset. By shifting the paradigm from head to heart we can live a more passionate, compassionate, loving, and interconnected world that excludes no living being.
Deb is one of the few people willing to face straight on the "most dire planetary outcomes" and give voice to her experience of rage, grief, and fierce love of Life with presence and grace. Her writings and podcasts will break your heart, shake you up, and make you want to keep doing your all for this precious planet – no matter the outcome.
Based in Canada
Lise Weil – Dark Matter – Women Witnessing

Dark Matter publishes writing and visual art created in response to an age of massive species loss and ecological collapse. It's a home for dreams, visions, and communications with the nonhuman world – especially those with messages for how we might begin to heal our broken relationship to the Earth. As most of the world goes on with business as usual, others are asking: "How shall we live in these times?" Dark Matter is a home for the voices of these others.
Beautiful, brave, thoughtful and thought-provoking. Submissions are welcome.
Based in Toronto, Canada
Cynthia Jurs – Earth Treasure Vase

Inspired by an ancient Tibetan Buddhist tradition, The Earth Treasure Vase Global Healing Project brings healing and protection to the Earth by filling consecrated clay vessels with prayers and offerings, and ceremonially burying them in the Earth in collaboration with indigenous elders, young activists and grassroots leaders in places where healing and protection are most needed around the planet.
Another site to savor. Read stories about the practice, the background, the ceremonies to date and what's ahead. There are many ways to get involved, videos to watch and soon there will be a documentary.
Based in Santa Fe, New Mexico, USA
Bill Plotkin – Animas Valley Institute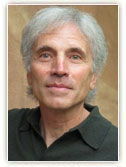 Animas' central purpose is to assist people through the initiatory process that leads to visionary leadership and cultural artistry. Our primary work is with those ready to undergo the joys and challenges of the underworld descent to soul, which flowers into a life of meaningful service and abundant fulfillment — or a deepening for those already on the journey. It offers multi-day, experiential explorations into wilderness landscapes with the goal of discovering the meaning and destiny at the heart of each life.
Bill continues to be, in my mind, one of the most important people on the planet – his work is that innovative, that necessary, and that potentially transformational. Besides his assisting the descent into soul through his wilderness programs, he has written three books. While each can stand alone as a brilliant contribution to evolving humans and restoring the planet, combined they offer a template for human/nature healing and wholing that is of truly epic proportions.
Based in Durango, Colorado, USA
Joanna Macy – The Work That Reconnects

The central purpose of the Work That Reconnects is to bring us back into relationship with each other and with the self-healing powers in the web of life, motivating and empowering us to reclaim our lives, our communities, and our planet from corporate and colonial rule.
Joanna is a beloved elder who has been doing "despair and empowerment" work for decades. The Work That Reconnects is a network that has resources and facilitators who are carrying on and evolving Joanna's legacy; she is now in her 80s and while still very active, is beginning to step back and pass the torch. You can find her books, videos, trainings, practices, the on-line journal Deep Times, and more.
Based in California, USA
Andrew Harvey – Institute For Sacred Activism

When the deepest and most grounded spiritual vision is married to a practical and pragmatic drive to transform all existing political, economic, and social institutions, a holy force – the power of wisdom and love in action – is born. This force I define as Sacred Activism.
Andrew believes that the force of Sacred Activism will be the source of the birthing power that humanity needs to create a new world from the smoking ashes of the one that is now passing away. Besides the Institute, here you'll find the St. Francis Sanctuary Project, School of Sacred Warriorship, events, videos, and must-read books.
Based in Melbourne, Arkansas, USA
Deena Metzger

Deena has spent a lifetime investigating Story as a form of knowing and healing. As a writer, she asks: Who do we have to become to find the forms and sacred language with which to meet these times? She conducts training groups on the spiritual, creative, political and ethical aspects of healing and peacemaking, individual, community and global, drawing deeply on alliance with spirit, indigenous teachings and the many wisdom traditions.
Deena is one of the wisest people I've ever met. She is a poet, novelist, essayist, storyteller, teacher, healer and medicine woman. She's had a mystical relationship with elephants that you can real about in one of her several books. She also has a vision for how to evolve into the future called the "19 Ways To the Fifth World."
Based in Topanga, California, USA
Bill & Lynne Twist – Pachamama Alliance

With roots deep in the Amazon rainforest, our programs integrate indigenous wisdom with modern knowledge to support personal, and collective, transformation that is the catalyst to bringing forth an environmentally sustainable, spiritually fulfilling, socially just human presence on this planet.
This is one of my favorite organizations offering people the chance to learn, connect, engage, travel and cherish life for the purpose of creating a sustainable future that works for all. Their excellent programs include Amazon advocacy (with trips to Ecuador), Awakening the Dreamer Symposiums, and Game Changer Intensives. There are events, videos, webcasts – so much to learn and ways to get involved.
Based in San Fransisco, California, USA and Quito, Ecuador