"If we surrendered to Earth's intelligence we would rise up rooted, like trees."
Rainer Maria Rilke
Enter here for nature immersions, quests, pilgrimages, wilderness rites, rewilding, spiritual ecology, "indigenous mind"….
Claire Dunn – Nature's Apprentice

When we apprentice ourselves to nature, to the wilds both inside and outside of us, we can awaken into our full potential, our senses alive, our visions and passions on fire. Now is the time. For as we Rewild ourselves, so too do we Rewild the planet.
Claire offers a wide variety of wilderness skills and immersions, camps and quests, evocative writings – including her book "My Year Without Matches" – and so much more.
Based in Australia.
Kerry Brady – The Ecology of Awakening

While many of us are conscious of the need to move beyond the habits and patterns of our collective trance and sense of separation, it is one thing to know this intellectually and another to realize it in the very fabric of our being. The journey is not always comfortable as we often become disoriented in the 'space between' where our old way of being in the world is no longer viable, yet the new way has not yet emerged. The journey is a process….
These cutting edge programs are designed to re-story our Selves "into the vibrant web where we can compose with Nature, inwardly and outwardly, and discover the way our unique expression fits into the deep needs of our time."
Based in California, USA
Bill Plotkin – Animas Valley Institute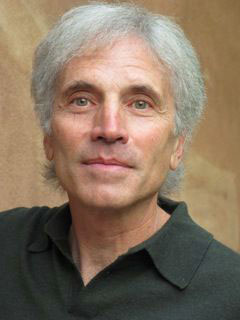 Animas' central purpose is to assist people through the initiatory process that leads to visionary leadership and cultural artistry. Our primary work is with those ready to undergo the joys and challenges of the underworld descent to soul, which flowers into a life of meaningful service and abundant fulfillment — or a deepening for those already on the journey. It offers multi-day, experiential explorations into wilderness landscapes with the goal of discovering the meaning and destiny at the heart of each life.
Bill continues to be, in my mind, one of the most important people on the planet – his work is that innovative, that necessary, and that potentially transformational. Besides his assisting the descent into soul through his wilderness programs, he has written three books. While each can stand alone as a brilliant contribution to evolving humans and restoring the planet, combined they offer a template for human/nature healing and wholing that is of truly epic proportions.
Based in Durango, Colorado, USA
Meredith Little – School of Lost Borders

The School of Lost Borders offers vision fast and rites of passage training which cultivate self-trust, responsibility, and understanding about one's unique place within society and the natural world. Its programs provide guided opportunities, perspectives, teachings, and much needed self-reflection time in a non-judgmental yet challenging environment.
This is the grandmother of all nature immersion and vision quest programs. Meredith and her husband Steven Foster co-founded Rites of Passage Inc. in 1976 and The School of Lost Borders in 1981. Lots of events, resources & interesting people here.