The intense issues now facing our generation and future generations call for eco-spiritual
mentors capable of guiding others for a thriving of the planet and all its beings in order to
provide "islands of coherence in the sea of chaos" we are now facing.
As we walk this journey together we will find that there are countless women and men walking alongside us; they have traveled far and have learned much. We invite them to sit in our circle to share their stories. Here are some examples of eco-spiritual mentors:
Joa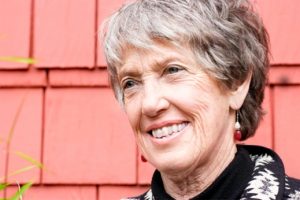 nna Macy – The Work That Reconnects
The central purpose of the Work That Reconnects is to bring us back into relationship with each other and with the self-healing powers in the web of life, motivating and empowering us to reclaim our lives, our communities, and our planet from corporate and colonial rule.
Joanna is a beloved elder who has been doing "despair and empowerment" work for decades. The Work That Reconnects is a network that has resources and facilitators who are carrying on and evolving Joanna's legacy; she is now in her 80s and while still very active, is beginning to step back and pass the torch. You can find her books, videos, trainings, practices, the on-line journal Deep Times, and more.
Deena Metzger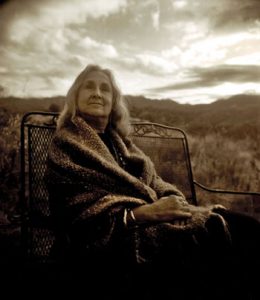 Deena has spent a lifetime investigating Story as a form of knowing and healing. As a writer, she asks: Who do we have to become to find the forms and sacred language with which to meet these times? She conducts training groups on the spiritual, creative, political and ethical aspects of healing and peacemaking, individual, community and global, drawing deeply on alliance with spirit, indigenous teachings and the many wisdom traditions.
Deena is one of the wisest people I've ever met. She is a poet, novelist, essayist, storyteller, teacher, healer and medicine woman. She's had a mystical relationship with elephants that you can real about in one of her several books. She also has a vision for how to evolve into the future called the "19 Ways To the Fifth World."
Kathleen Dean Moore – Riverwalking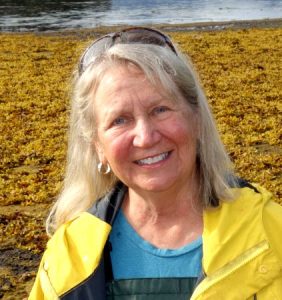 Kathleen is a writer, moral philosopher, and environmental thought-leader, devoted to an unrelenting defense of the future against those who would pillage and wreck the planet. Even as seas rise against the shores, another great tide is beginning to rise — a tide of commitment to justice and human rights, a swelling affirmation of moral responsibility to the future and to Earth's fullness of life.
Check out her excellent books, writings, projects and "A Call To Life: Variations on a Theme of Extinction" – a performance in collaboration with concert pianist Rachelle McCabe.
Based in Oregon, USA
Clare Dubois – TreeSisters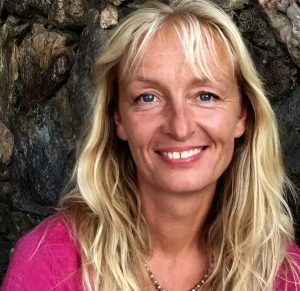 TreeSisters is a global network of women who donate monthly to fund the restoration of our tropical forests as a collective expression of planetary care. Their unique feminine approach is based on the understanding that we need to reconnect to the natural world through the nature of our own bodies, so we can remember our sacred roles as restorers and protectors of Life.
The TreeSisters community has pledged, so far, to plant over 2,000,000 trees a year in tropics around the world. There are so many juicy ways to join this community, raise your consciousness and get involved. Jump in and savor this site. Truly inspiring.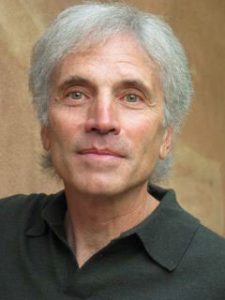 Bill Plotkin – Animas Valley Institute
Animas' central purpose is to assist people through the initiatory process that leads to visionary leadership and cultural artistry. Their primary work is with those ready to undergo the joys and challenges of the underworld descent to soul, which flowers into a life of meaningful service and abundant fulfillment — or a deepening for those already on the journey. It offers multi-day, experiential explorations into wilderness landscapes with the goal of discovering the meaning and destiny at the heart of each life.
Bill continues to be, in my mind, one of the most important people on the planet – his work is that innovative, that necessary, and that potentially transformational. Besides his assisting the descent into soul through his wilderness programs, he has written three books. While each can stand alone as a brilliant contribution to evolving humans and restoring the planet, combined they offer a template for human/nature healing and wholing that is of truly epic proportions.
Polly Higgins – Eradicating Ecocide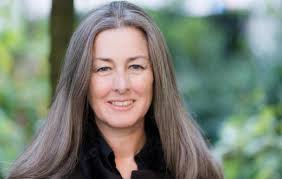 Polly Higgins (1968 – 2019) was a pioneer; since stepping down from her legal practice as a court advocate, she  devoted her time to one client – the Earth.
Although Polly departed this Earth recently, her very important work will live on. Visit Stop Ecocide , co-founded by Polly and Jojo Mehta, to become an Earth Protector and help to make ecocide a crime.
Vandana Shiva – Navdanya

In 1991, Vandana founded Navdanya, a national movement to protect the diversity and integrity of living resources – especially native seed – and to promote organic farming and fair trade. Trained as a physicist and a systems thinker, Dr. Shiva combines sharp intellectual enquiry with courageous activism and has contributed in fundamental ways to changing the practice and paradigms of agriculture and food.
Vandana is truly an eco-spiritual warrior. Her passion for the Earth and all Beings shines bright. Check out the documentary being made of her story.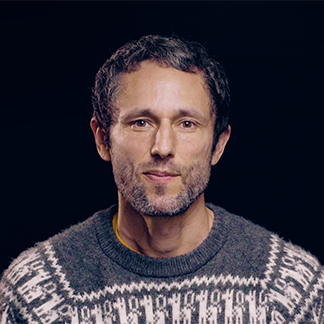 Charles Eisenstein
Charles is a thought leader and speaker focused on themes of human culture and identity. He has always asked the big questions, like "Where do we come from?" and "Why are we here?" He explores the history and potential future of civilization, tracing the converging crises of our age to the illusion of the separate self.

Duane Elgin
Duane is an internationally recognized speaker, author, and social visionary who looks beneath the surface turbulence of our times to explore the deeper trends that are transforming our world. He's written several ground-breaking books and created initiatives such as Great Transition Stories and Choosing Earth.