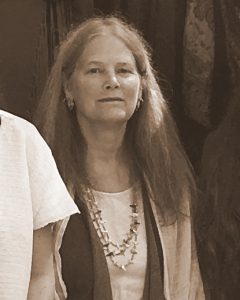 Hello friends,
For many years I have been searching for answers to this question: what is the prognosis for the future of our planet Earth?  Alongside this question, I have also wondered what is required of humankind during this phase of our evolution. Who are we being called to be, no matter what the outcome?  I have pursued these questions through many avenues and have entertained a diversity of perspectives. I have studied systems thinking, quantum physics, cosmologies, mythologies and so much more. I lived and breathed the paths of sustainability and permaculture and transitions. I have sat at the feet of shamans, healers, elders, visionaries; I have listened to the council of trees, mountains, water, and winds. I have repeatedly crossed thresholds into my personal "hero's journey" of healing and transformation.  I have learned much. The journey never ends.
Here is a sample of what I've been up to:
Bachelor of Arts in Social Work specializing in Family Systems
Masters Degree in Whole Systems Design from Antioch University, Seattle
Certification in Permaculture Design
Core Training Completion from the Foundation of Shamanic Studies
Circlework Leadership Training Certificate from the Institute For Circlework
Designer and facilitator of Being Change circles and events
Founding Co-creator – Animas Valley Commons
Participant in original and final council gatherings of the 13 Indigenous Grandmothers
10-day quest in the Pecos Wilderness (four days/nights solo fast) with Circles of Air and Stone
Training with Joanna Macy and The Work That Reconnects
Advanced training in Shapeshifting To a Higher Consciousness with Dream Change Coalition
Work with the Pachamama Alliance: Trip to Ecuador, Awakening the Dreamer symposiums, Game Changer Intensive
Work with the Four Winds Society: Trip to Peru, Munay Ki Rites recipient
Certification as an Agent of Conscious Evolution with Barbara Marx Hubbard
Participant – Called Together Vision Councils with Deena Metzger
Member of A Council of Women – Finger Lakes region, New York
Advisory Council – Interfaith Center for Action and Healing
Twenty years and counting living in the intentional community Ecovillage Ithaca
Being Change Circles
We gather in this powerful container for deep listening, sharing, innovating, and support.
We use ritual, ceremony, guided meditations, movement, and other tools to move beyond our thinking minds to explore other realms of knowing and wisdom and being and doing.
We may give voice to our experience and what is emerging through art: a story, poem, song, photograph, dance, painting.
Some circles are for women only. Empowering women's voices and vision are especially needed if we are to have hope in loving our world back to life.
Circles take place in Ithaca, New York and by invitation elsewhere. Watch the calendar for details. If you would like to invite me to your area, please contact me.
BeingChange "Pilgrimages"
From time to time I'm called to go on a "walk about" – to meet people, explore places, retreat in the wilderness, conduct interviews, collect material for a book, gather in circle and share stories. You will be invited to support, host or join me.